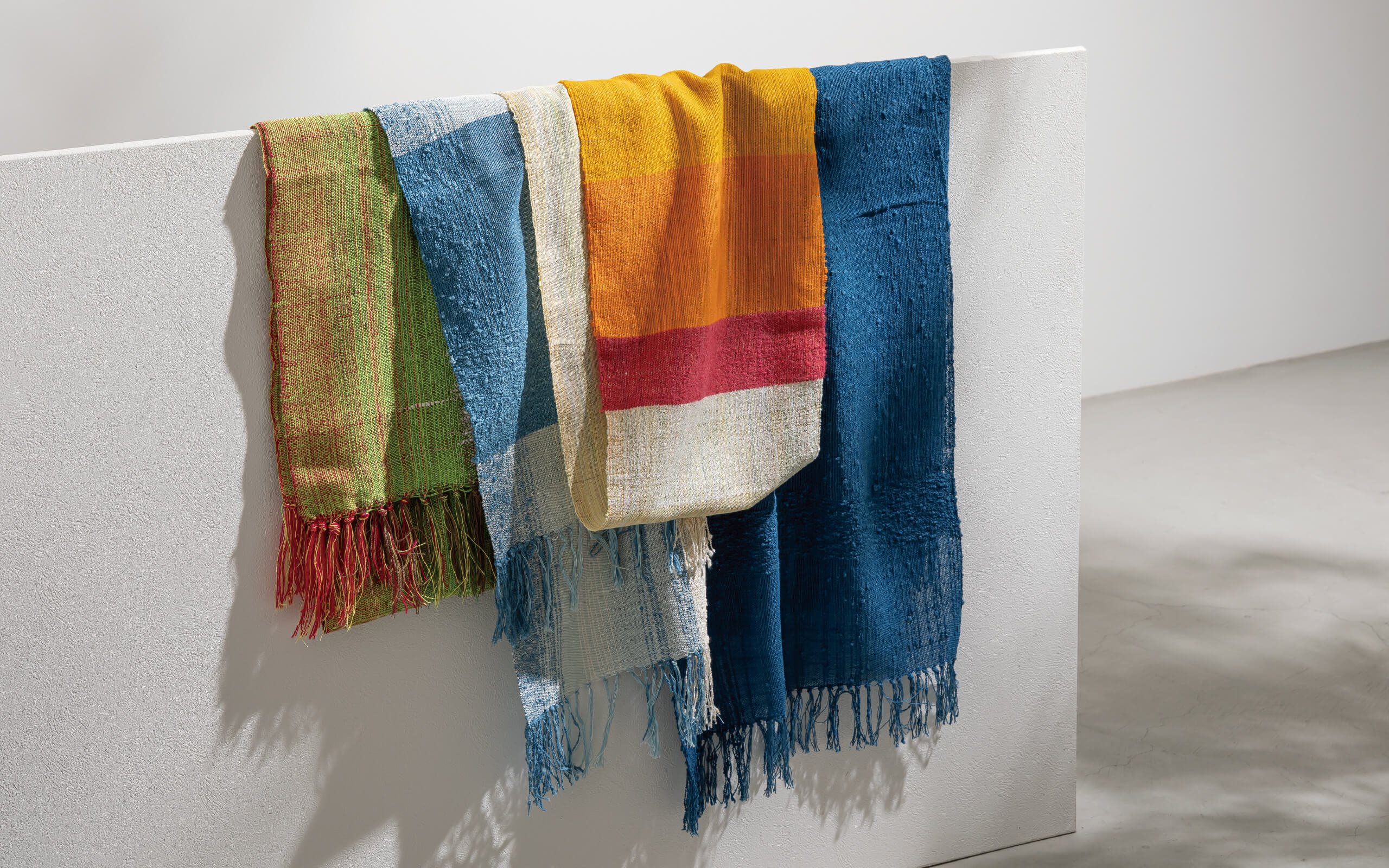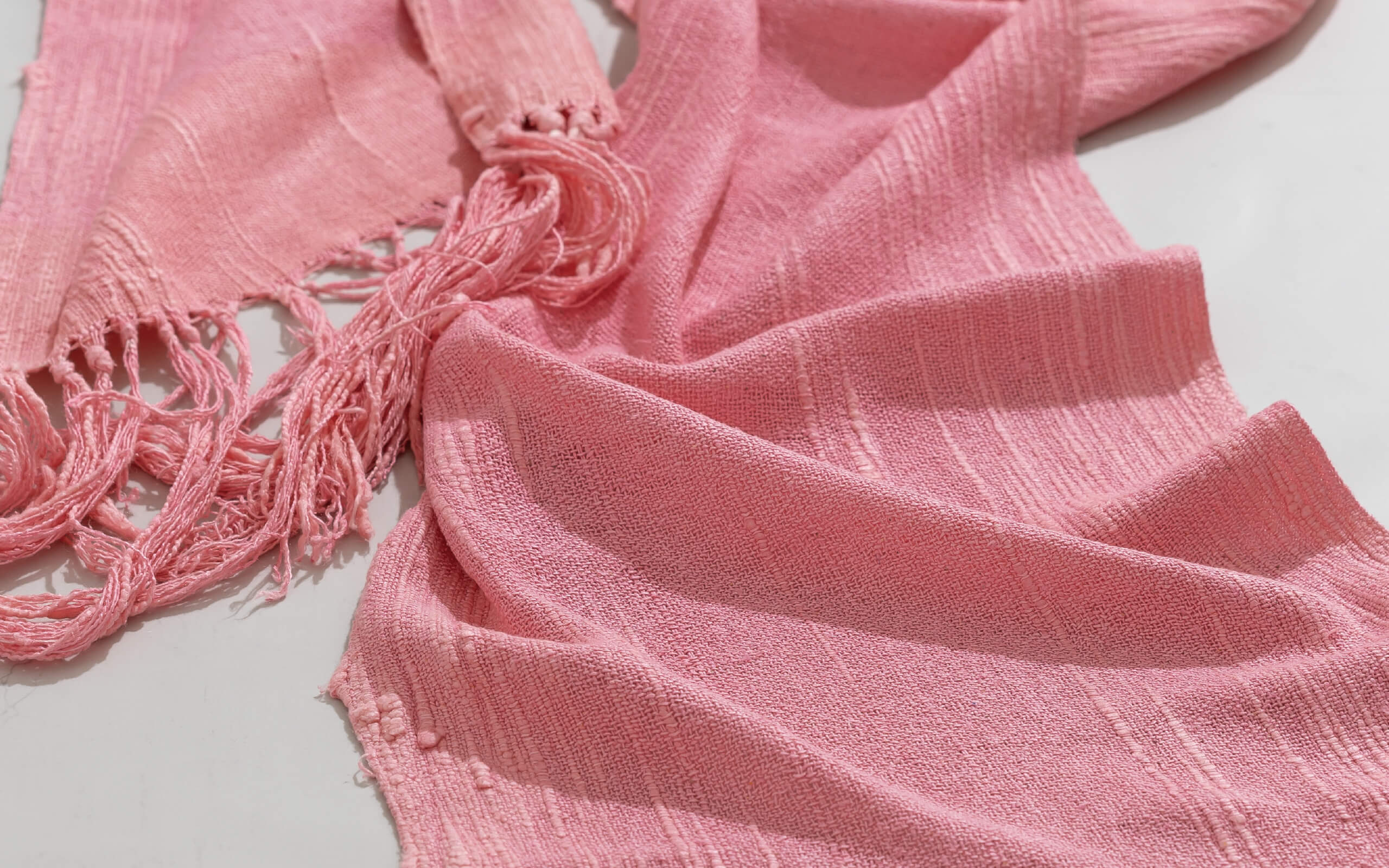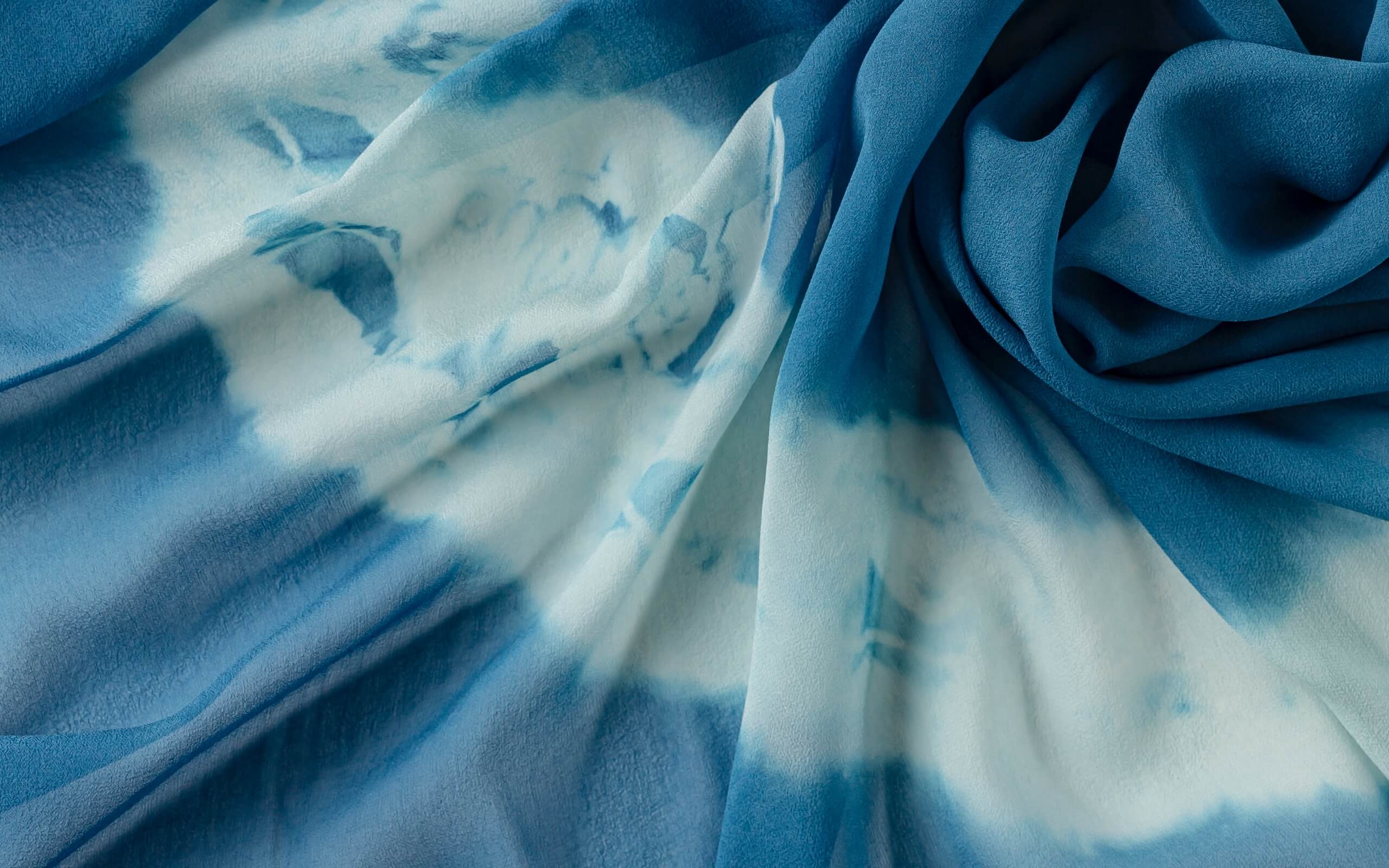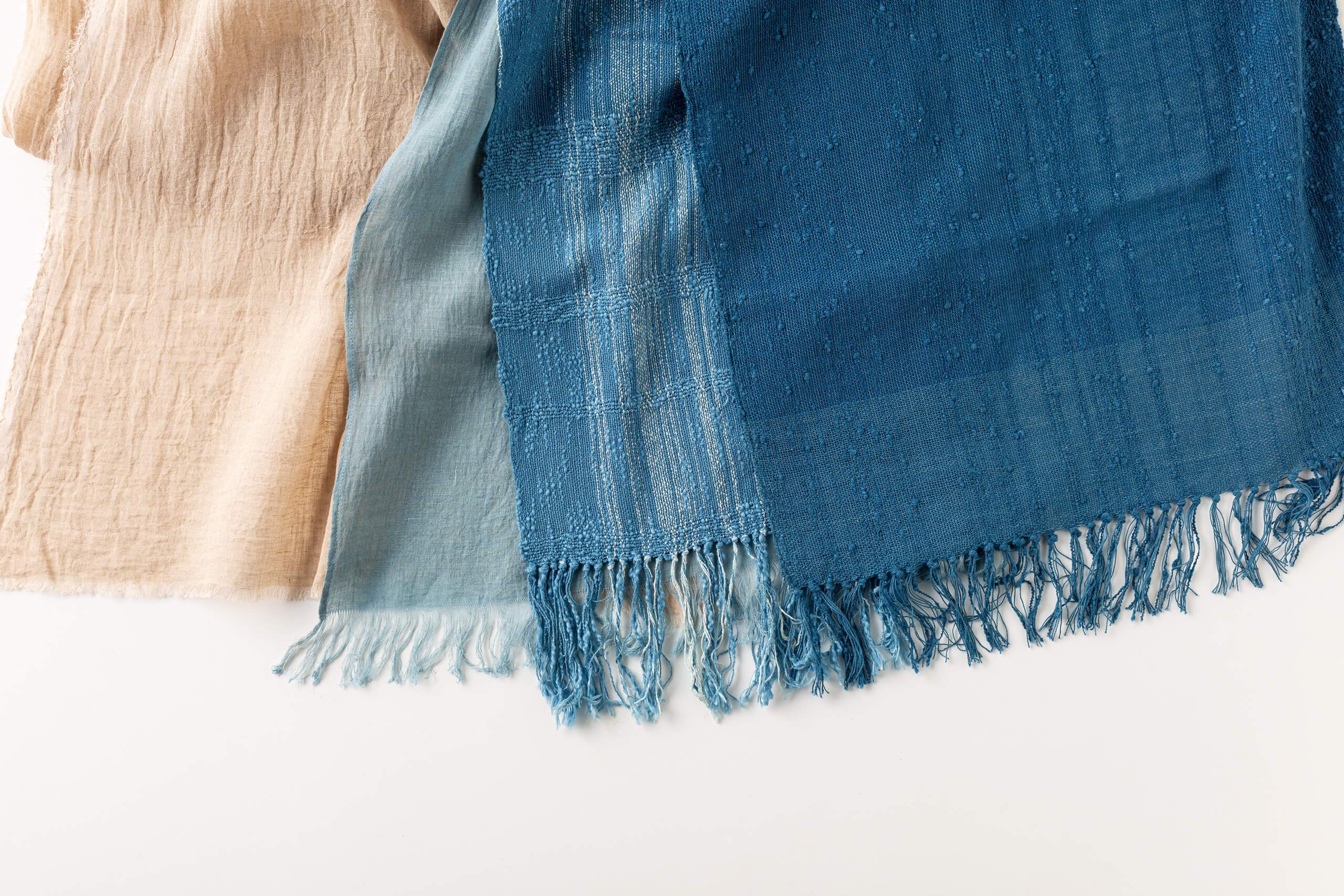 "Zipangu Colours" Merchandise
ジパングカラーズ
本藍染と薬草染め
藍染め、陀羅尼染め、紅花染め、梅染めは古来薬草染めである。特に藍染、陀羅尼染めは飛鳥時代(592―710)より伝わる。
The Power of Indigo Blue ・ Medicinal Herbs
Indigo dye, Darani (Darani) dye, Safflower dye, Phllodendron amerces (Amur Cork Tree) dye are all natural medicinal herbs that have been in use for centuries. For example, the Medium Green that results when Indigo and Philodendron are combined has been around since the Asuka Period (592 AD – 710AD) and has been used in the making of Buddhist scriptures in order to repel insects and prevent mold.
CONCEPT
みなみ工房では自家農園で無農薬で栽培し、収穫・乾燥・発酵・すくも作りまで一貫した染料を生産しています。
また、化学薬品による媒染をしない事にこだわっています。染めも織物も1つひとつを手がけています。そこには、一点物だけが存在します。
作品は、オーガニック等天然素材にこだわっています。製造後の残滓は、田畑に再利用し循環しています。
みなみ工房は認可法人であり、障害者と共に働いています。
各々が発達し、自立をめざしています。
From the planting of the seeds, the harvesting of the plants, the drying and the fermentation processes, through to the end product of Indigo dye, everything is performed at our facility. We use no pesticides or other chemicals, including mordanting agents. Our dyes are pure and the gradients of colors are a result of the quantity of dye utilized.
Moreover, all of the products that we market are dyed individually, one at a time. Everything is natural. There are three types of cloth that we work with: silk, organic cotton and hemp.
As everything we use is organic and natural, the waste products of the dyeing process are returned to our gardens for recycling. We believe in and practice sustainability.
Minamikobo is a Japanese government Health and Welfare authorized facility that supports employees who have various needs in order to improve and assist in their development.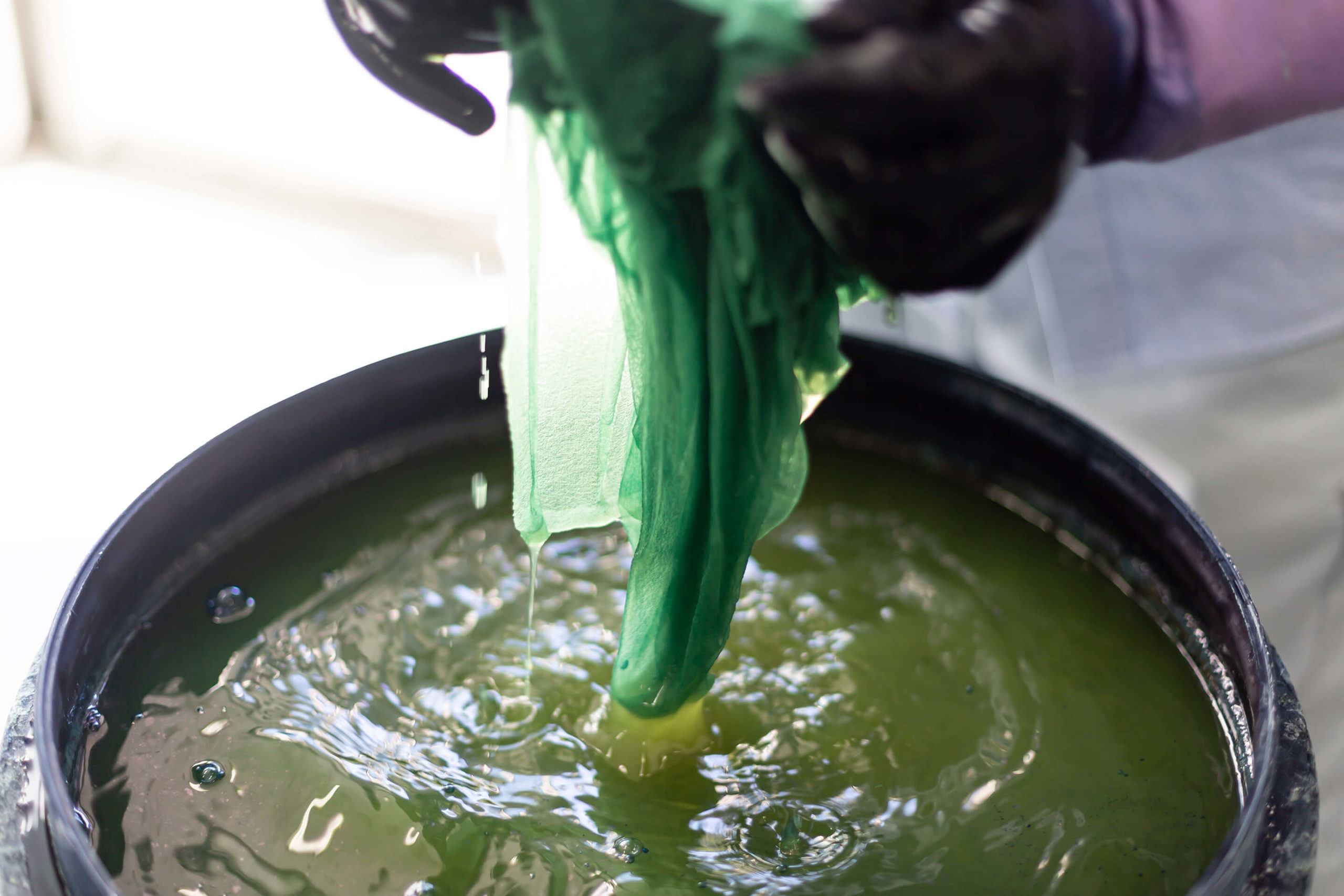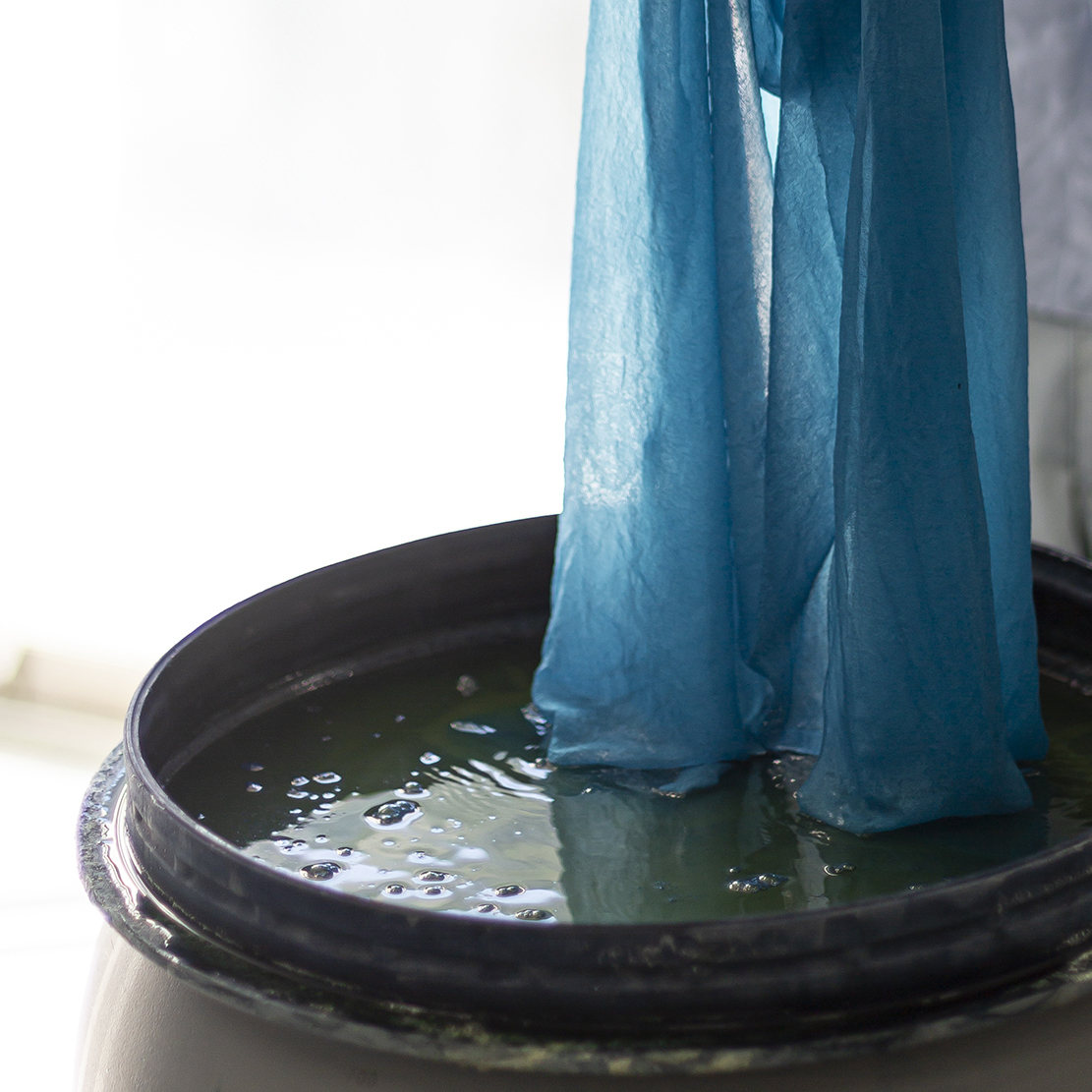 製造は、みなみ工房です。2001年から始めました。
みなみ工房の利用者は、自閉症、発達障害、ダウン症などです。彼らの支援者指導者は、みなみ工房の職員13人です。
種蒔きから栽培し、収穫、発酵などを通して染料を造ります。その後、染色や手織りをします。
社会生活の中で自立を目指しています。
These products are the creation of Minami Kobo.Minami Kobo was established in 2001.
People employed in Minami Kobo include those with Autistic Spectrum Disorder, developmental disabilities and Down syndrome as well as a support staff of thirteen.
Everything is carried out at Minami Kobo: from the sowing of the seeds, the harvesting of the plants, the fermentation process and the making of the dyes. The same applies to the hand weaving and the dying of the textiles.
Our purpose is an independent social life.
会社概要
お問い合わせ
社会福祉法人 ふじの会 就労継続支援B型 みなみ工房